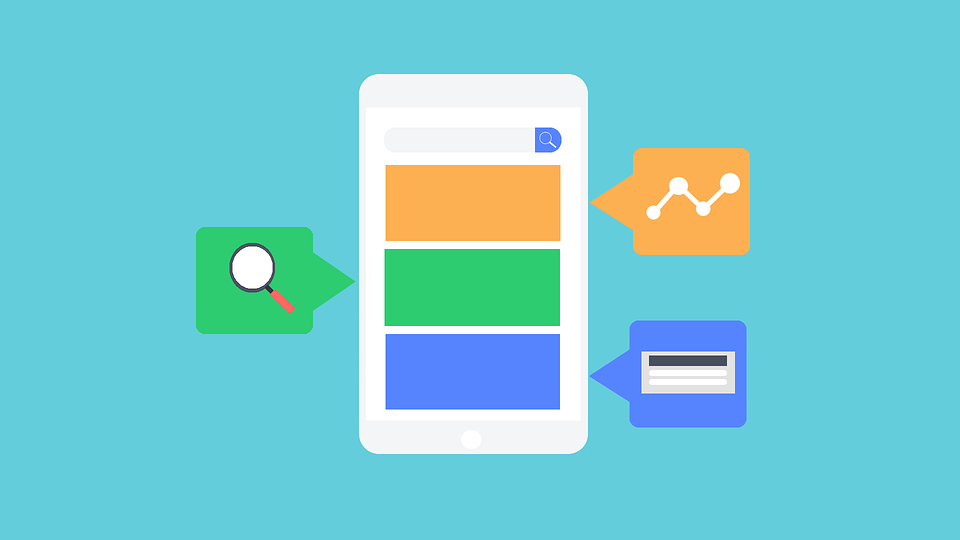 Are you ready for your website launch? But hold on a second why to make the same mistake over and over. There are many
SEO processes
that are needed into consideration before launching your new website. Implementing best SEO practices on your website can really pay you off in short and long term. Thus, proper SEO ensures that audience is able to find your website, product or service online preferably than your competitor's.
The following is a checklist of required SEO tips and tasks for each new startup website. Some particular might take a couple of minutes, while others will need some development support — however, each gives an obvious advantage to your site. Here are 9 SEO checklists that need to implement before the launch of your website.
1) Keywords
First of all, what I am advising you to do that is examine your website and start your SEO with Keyword Research. Make a list of all products and services you are offering to your customers.
Put yourself in your customer's place and think what they would search to seek your business. Come up with more and more phrases and keywords that you want to use for targeting. This will also help you in ON Page optimization and Google Adwords later on.
You can add additional keywords list using tools like
Google Keyword Planner
and
Moz
tool. Narrow down these keywords and phrases list to target your niche audience.
For Example:
Suppose your business is to provide visa assistance so come up with phrases similar to "
Visa Consultants in Pune
".
2) URL, Page Title, Meta Description
In most cases, it is seen newly launched website does not have SEO friendly URL structure. Having valid URL helps your website ranking higher in search results pages. So it is always useful to implement friendly URL while development stage. Here are the tips to make SEO friendly URL.
-> URL should contain keywords in them and they should be meaningful
-> I advise that you use hyphens (-) rather of underscores (_) in your URLs
-> Avoid dynamic URL
-> Check that URL must be unique or specify canonical URL
Title Tag play a significant part in improving search engines to understand what your web page is all about, and it is also the first impression that users will get. Now page title is important for both search engine and user therefore to write great Page Title
-> It is generally recommended length to be around 60 characters
-> Page title must be unique
-> There should be usage of keywords but don't overdo it
-> Important keywords first
-> Meaningful & Readable
Meta Description
is a short summary of web page thus compelling description can procure user to click. The optimal lengths for description are 160 characters and avoid using duplicate Meta description. In 2009, Google announced that is not a Google Ranking Factor.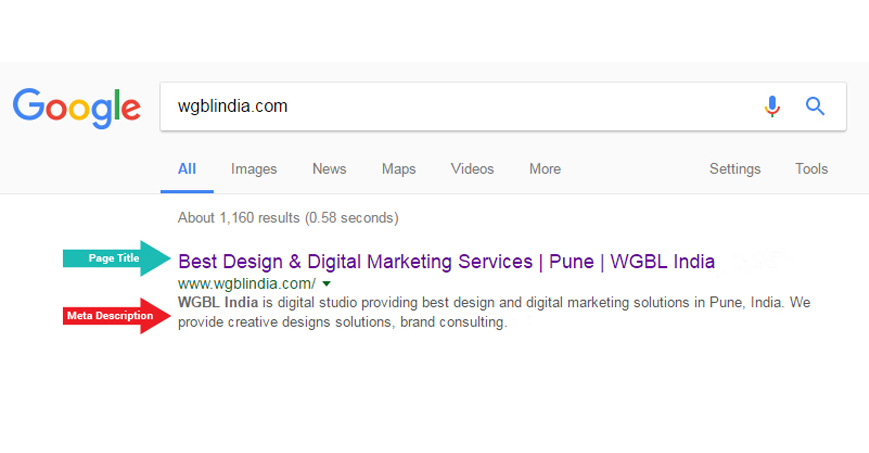 3) Website Content
If you want to attract users then you have to write content that includes keywords and targeted phrases. Ensure that every web page has unique and interesting content that cannot be found over the internet. Avoid keyword stuffing and write content for the user, Google decides the significance of your page by analyzing its content ground on different factors. Set up a blog on your website and write about related topics to your products or services that will engage your audience and most likely to convert them.
For website owners, if duplicate content is present on your website it can affect your ranking and result in reduced traffic. Google Panda Update was meant to penalize "weak" content, by holding that web page from ranking highly in Google.
4) Crawl & Accessibility
Check whether your site is crawler friendly i.e. your web pages and content is accessible to search engine spiders. You can use Google Search Console, Screaming Frog or any other tool to run a scan test and make sure that you don't have any broken links, pages or errors. The XML sitemap is a list of web pages of your website that is accessible to crawlers and users. You can generate your sitemap from tools and submit it from Google Webmaster Tool. The robots.txt is a file that commands Search Engine Spiders how and which pages to be crawled and indexed.
5) Website Speed Test
Google has indicated that site and page speed is one of the parameters for ranking better. You can use Google page speed tool to test the speed of web pages, it is also important for user experience as 1-second delay can affect customer satisfaction and conversion loss. Things you or your developer can do:
-> Minimize HTTP Requests
-> Optimize Images
-> Reduce server response time
-> Enable browser caching
->
Reduce the number of plugins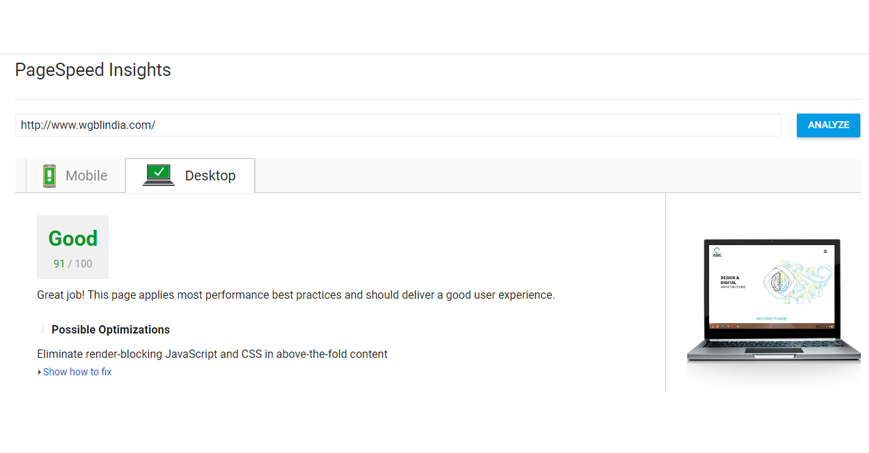 6) Tracking

Analytics is viewed as the foundation of all search engine optimization (SEO) attempts and marketing plan as it assists in estimating the conversion and the traffic of your website and aides in deciding the success and failure ratio. Google Analytics is one such free tool which is very common and widely used by marketers to analyze data. Another important tool is Webmaster Tool which allows the webmaster to optimize visibility of website and help in fixing errors.
7) Social & Other Profiles
I suggest creating a single email address for all social media profiles as it makes easy to organize for you.
For example - social@domain.com
It is critical to set up all the online networking profiles prior to the launch of the website in order to stay away from username getting obtained by others. Claim username whatever your website name is as it will be easy for an audience to distinguish and look for you.
Facebook
,
Pinterest
,
Twitter
,
Instagram
,
G+
,
YouTube
setup your business profile everywhere you can or find out because you never know when you can begin utilizing Slide Share or any other platform. It is just to ensure that you have your brand secured.
Try not to ignore the weight of Google Business. A Google My Business profile is fundamental for local SEO. It is allowed to set up free and will empower you to show up in local search inquiries particular to your products and services.
8) Site Responsive
As mobile internet usage is increasing rapidly and has dominated the desktop, it is extremely important that your site should be mobile friendly. A responsive site actually implies a site that has been built so that the all part of the content, pictures and structure of the site continues as before on any device.
Chances are there your competitor's aren't making utilization of responsive site, which implies that they are missing out on potential clients. Also, that is the place you can remain ahead and take those clients away.
9) Launch & Backlinks
The successful launch of a website is like scaling a cliff.
-> Social Media such as Facebook, Google+, Twitter and LinkedIn to keep members informed and promote the site.
-> Press Release to market the site in your industry's publications.
-> Blog Posts to highlight new features and answer common questions
Backlinks are links you obtain/create specifically to your site. Many individuals discover link building and link acquisition distressing. Providing backlinks to these guest post and articles to high ranking sites can generate high-quality backlinks.
All Right. Now you are all set to launch your new website, follow and implement these Tips to improve your Search Engine Optimization.
Posted On 18 May, 2017 By anubhav tiwari . Posted In SEO.