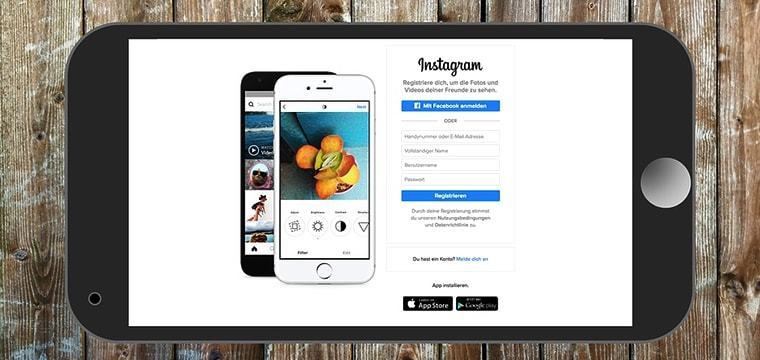 You must have realized till now that
Instagram
is a critically important social platform. Since Instagram has more than 500+ million month to month users (that is higher than Twitter!), many brands are finding ways to collaborate with the Instagram masses. This photo-sharing application is not only important for
travel businesses
and restaurants but progressively important for every other kind of market. According to research, it is considered most influential social network among the teens.
Customers swing to online social media for recommendations and Instagrammers are shoppers. If Instagram is regarded thoughtfully by any business it can help change over idle customers into positive clients. Through Instagram, any business has a great opportunity to market their products and services to more targeted and engaging audience all around.
How Does Instagram Works?
Instagram is initially a free Mobile App which you have to download from Apple App Store or Google Play Store before you can actually sign up for an account. However, it can only be viewed on a desktop.
If you are new to Instagram no worries, everything you need to know about Instagram and how to build your following is covered in this post -
1) Setting up Instagram Business Account
You can setup your Instagram account either by Facebook account or sign up with email or phone number. But if you are choosing Instagram for your business it must be separate from your personal account. After setting up your account, optimize your account for business by
- provide interesting bio and information about your business to attract customers, remember before following they go through your profile
- All your Instagram post will be guided by your profile picture. Stay noticeable and professional with consistent one page, username and photo
- Switching to Instagram business profile will let you understand your followers better by Instagram insights


- Instagram business profile provide you option to include a phone number, direction and email address
- You can convert Instagram business profile back to personal account anytime
2) Share Post User Wants to Follow
Instagram is a platform to share visual content like photos, videos, illustrations and GIF. Posting products photos and description is not of much worth, Instagrammers are not here for direct sales offerings. Share your high-quality photos (of course! Instagram is all about images) with creative caption and strategy. You can boost your Instagram sales through promoting contests and plenty of
user generated content
like posting a photograph of your product while your customers are using. Ensure your photographs are square in size or Instagram will consequently edit out the corners and your photographs won't be appealing to your audience. The recommended image size for Instagram photos is 1080 x 1080 pixels.
You can share in the background pictures, repost from fans/supporters or share quotes that speak for your audience. Marketers can pre-load their content for Instagram by using
Later
marketing tool for Instagram.
In terms of advertising, share photos that are not only your products but also the culture and way of life that includes them, the characters that are associated with your brand.
3) Instructions to Stand Out
To stand out among your competitors and pump up your audience share special offers, exclusive announcements, giveaways. More than 70 million photographs are posted on Instagram day by day, with so much visual rivalry you need to make your photographs stand out. Utilize Instagram inbuilt application filters to enhance the colors of your photos just stay steady so that your photos are easily recognizable as your brand style. Build a relationship with your followers by responding to their notifications and comments.
4) Reach to Larger Audience
Regardless of the possibility that you are posting great pictures, still you need a strategy for your audience to see those images and begin following you. With such a large amount of content posted on Instagram every day your content can be buried easily, hashtags(#) is the best way to build your post life. Using hashtags(#) linked by keyword make your posts visible to anyone who shares the same interest.
How to use Hashtags?


- Research popular and trending hashtags in your business. For example look up which one has more searches #exercise and #fitness


- Think about other keywords and phrases relevant to your brand


- You can create your own hashtags in your posts and your followers can place those hashtags in their post


- Use about 5 hashtags below your caption
5) Measure Your Success
The only way to
grow your business
through Instagram is by analyzing regularly - What posts are getting attention? Who engages with your brand? What time your audience is active? Whom are you attracting?
After analyzing, plan an optimal posting time that boosts your likes and comments. Practice new strategies and ideas to make your Instagram business up
6) Partner with Influencers
You can increase brand awareness and sales by associating with Instagram influencers who have millions of followers to reach a new audience & market your products or services. Consumers are more likely going to trust those Influencers over you as they have for credibility among consumers. Today Instagram influencers marketing is becoming an important factor as it drives more engagement and the high brand recognition rates show that.


Posted On 17 Jun, 2018 By anubhav tiwari . Posted In Marketing.