Best ways to promote Healthcare Industry
The healthcare industry has changed significantly in the past decade or so. In fact, it is continuing to do so. The number of healthcare facilities has increased, the patients' expectations and needs have increased, and so have the way the patient's reach out for medical care. To keep up with this change and be the number one healthcare choice for people requires you to implement a solid health care marketing plan.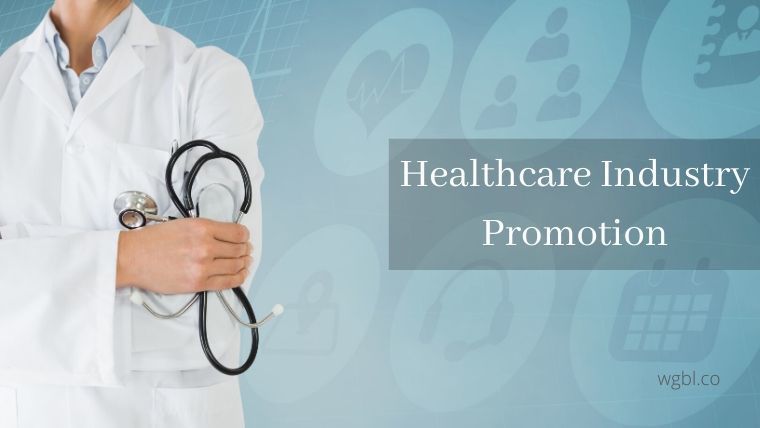 Providing the best medical treatment is not the only factor that matters anymore, even though that should be the priority. Patients have become much more than just 'patients'. They have become customers and they demand excellent service, great value, and they also expect you to make their lives easier. To let your patients know that your healthcare service covers all these are vital in making them want to choose you. This is where healthcare marketing strategies help.
There are two ways of healthcare industry promotion-
Online Marketing
Offline Marketing
Through this article, we're focusing more on Online Promotion of Healthcare Industry

Online Marketing for Healthcare Industry
Almost 90 percent of people choose to do an online search to solve their medical queries. We are in an era where people simply asking Google to find a nearby doctor or a hospital. This spike in the use of the internet even for healthcare makes 'online', the best platform for your marketing. Online marketing is also known as digital marketing and involves the healthcare industry online promotion.
Digital marketing for healthcare focuses on developing and implementing online strategies that revolve around your healthcare service's website, thereby increasing the amount of traffic your site receives. By implementing the strategies, your service will become the first solution to your customers' medical problems and queries. The following are some of the key techniques to help with your online marketing.
Understand Target Audience
As with any other industry, marketing for healthcare also requires you to understand your audience, to begin with. You need to understand what your customers are looking for or what they search for. Some of the main queries of people that are unique to the healthcare industry are as follows-
"What is wrong with me?" - When a person feels that they are showing a few symptoms, they would want to know what is wrong with them. They open the internet and immediately search for it. To be ready with this query, you will have to be able to answer their medical questions through your blog posts, videos, infographics, etc.
"Where can I get treatment?" - Local searches are of much more important when it comes to healthcare. People would want to travel as less as possible to receive treatment. As a result, the searches with "near me" have increased significantly. To help target them, you will have to make sure that your website is locally optimized.
"Can I trust the service?" - Once a patient chooses the hospital or clinic they would like to consult, this question arises. To increase your trust among customers, you will have to build content that helps it, such as displaying your certifications, awards, qualifications, and introductions of the doctors, etc.
"What do I have to do to book?" - Once they are convinced with your treatment and service, the next thing your audience would want is to book an appointment with minimal effort. This means that you will have to ensure that they can find information on your service easily.
Once you understand your audience's needs, focusing on the marketing strategy becomes easier.
"Keep your vitality. A life without health is like a river without water - Maxime Lagacé"
Built a Healthcare Website
The first impression is almost always the best impression, even in the case of the healthcare industry. The first point of contact of the patient with your healthcare services would be your healthcare website. Having a well designed, easy to surf, and responsive website will impress your patients easily. In fact, it will convince them about the standards and quality of your treatment.
Apart from this, you will have to ensure that your website provides a wide range of services and provides good information. These can be -
- Online appointment booking services
- Online patient records
- Virtual consultation
- Bill payment facilities
- Videos or Blogs on various medical topics
- Images and details of your healthcare institution.
- Information on the top doctors and staff, etc.
While developing a healthcare website for your services, you will have to take care that the website is fast, secure, mobile-friendly, and you will also need to optimize it for search engines.
Prepare a SEO Strategy
This is a no-brainer. With the increased use of the internet, people turn to Google and other search engines to search for their medical queries or to even directly search for your healthcare institution. You can use this to your advantage by optimizing your website and other content to make them rank highly in the search results. By performing on-page optimization and off-page optimization, you can ensure that your pages get a high rank and are the first results people would see when they search for a related term.
A good digital marketing agency will prepare a solid SEO strategy for your healthcare website depending on your service, target audience, budget, and so on. This will significantly increase the traffic to your website and increase the number of queries and eventually, lead the patients to your institution.
Optimize Local Listing
Local listings are more important to healthcare services than any other industry. A large number of people search for healthcare services near their location, and local optimization will help you target them easily. Local listings are simply the search results that come above the organic search results. They often include information about your institute including the address, phone number, and even directions. It is, therefore, important to perform local optimization on your website to rank in the local listings.
For example, let's say a person feels a terrible toothache in the morning and wants to consult a dentist. Quite obviously, they wouldn't want to visit a dental clinic or a dentist which is located in another city or far away from them. So, they take up their phone and will search for something similar to 'dentist near me' or 'dental clinics near me'. If your clinic has performed local optimization, it would come up at the top of these local listings along with the address, phone number, and directions. It's easy to increase visibility through local listings.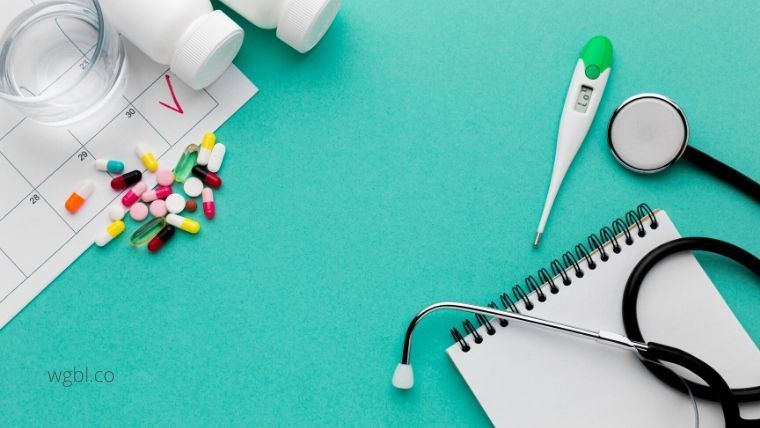 Invest in Online Advertising
If you take a look at search results carefully, you will notice that the first thing that is displayed are ads, followed by the local listings, followed by the organic search results. This means that the easiest and in fact, the fastest way to grab the attention of a patient is through paid online ads. Online advertising for the healthcare industry is all the more important now as people tend to search more through their phones. And while they search on a mobile device, the entire screen is usually taken up by these paid ads, and the user may have to scroll down to see the other results. Now, apart from advertising on Google, there are also other places where you can place your ads. Let's take a look at them -
Facebook & Instagram Advertising

Being two of the largest social media platforms in the world, Facebook and Instagram are a great platform to advertise your healthcare services. The large user base will allow you to reach out to a wider audience. What's more is that Facebook advertising and Instagram advertising are linked thanks to Instagram being owned by Facebook, making it easier for you to manage your ads.
Google Adwords

As explained earlier, Google Ads are shown on the first page of the search results, even before the local listings, making it a strong technique. Another major advantage of this is that you will start seeing results in a short period of time.
YouTube Advertising

YouTube is unarguably the world's leading video streaming website. This makes it a great place to promote your healthcare services through video advertising. Much more than textual and image advertising, videos are found to be more effective to grab the attention of people. With YouTube ads, you can set up ads to be played whenever a user starts watching a video relevant to your domain.
"Your body will be around a lot longer than that expensive handbag. Invest in yourself."

Get Social with Social Media

There are almost 3 billion social media users in the world as of 2019, and this number is only set to increase. The patient reviews and other information displayed on social media will largely affect a potential customer's decision to use your services. By creating an account for your healthcare services and consistently performing social media marketing will help increase your publicity and will even help your institution be the go-to source for any medical-related queries.
Use consistent healthcare branding
Let's be honest, there are thousands of institutions providing healthcare services in your city alone. Standing apart from the crowd is a hard task. Even if your doctors are the best or you provide the best treatment, there is no way for the audience to know this. To them, you are just another clinic with people in white coats. This is why it is important for you to focus on branding your healthcare services.
You will need to identify what sets your institution apart from others. This will help represent your brand and will make people remember your name. Now, the thing that can help your branding maybe your friendly service, your medical advancements, your staff, or anything that can take you a step above.
Create an Email Marketing Plan
You wake up in the morning, scroll down the notification bar on your smartphone. Believe it or not, you will almost always see emails from someone or the other. This is why email marketing is still an effective way to advertise your healthcare services. An added advantage of email marketing for healthcare is that apart from promotional emails, you can also send mails to remind patients of any upcoming appointments, provide them with health news, any updates in your clinic, and so on.
Use Video Marketing
Currently, more and more video content is being consumed around the world. With people finding it easier to watch a video rather than read texts, video marketing is an essential part of healthcare marketing. You can start off by creating videos on various topics including - patient reviews, videos on certain treatment procedures, videos on home remedies, videos on frequently asked medical questions, and much more. This will let your patients trust your brand more and increase your referrals.
Use Podcasts
Much similar to videos, podcasts are nothing but audio content that can be listened to on the move. A slight advantage of podcasts over videos is that the audience does not have to look at the screen while listening to it. This makes it able to be consumed wherever and whenever they want. You can create podcasts and upload them on several podcasting sites including Spotify, iTunes, etc. Some of the podcasts can be on health awareness, medical topics, FAQs, etc.
Offline Marketing for Healthcare Industry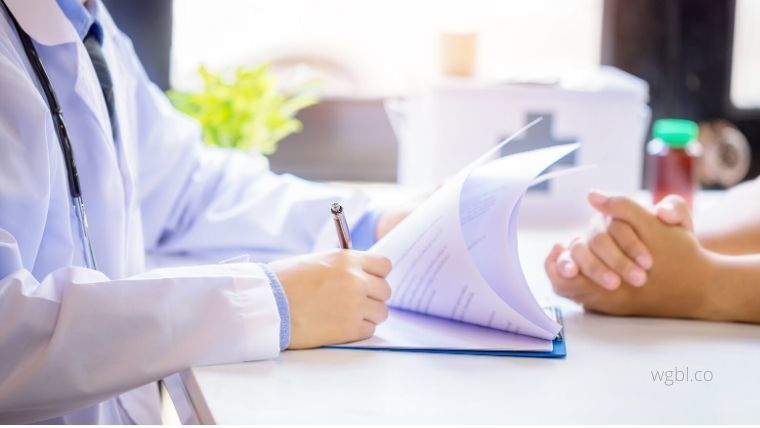 Having been around for quite some time, offline marketing is still a viable option for the healthcare industry promotion. Though it is less effective than online marketing, let us take a look at some of the techniques involved in offline marketing for the healthcare industry.
Newspaper Advertising
Newspapers have been around for over a hundred years. It is still one of the easiest and fastest ways of advertising. Thanks to technological advancements, these days, newspapers are even available online. By placing well designed and catchy ads on strategic sections of a newspaper, you can grab the attention of your audience and have them remember your healthcare service the next time they need medical help.
Local TV Advertising
Television is one of the best modes of offline advertising. Though it is slightly on the expensive side, the results are quite amazing. All you will have to do is to create a catchy and emotion triggering advertisement in order to grab the attention of the viewer. Though national channels will provide a larger audience, it is more effective when done on local TV channels as this will help you target local patients, as realistically, they are going to be among the vast majority of your patients.
"Take care of your body. It's the only place you have to live." - Jim Rohn

Hoardings & Banners

Hoardings and banners use more images and less text to convey a message. This is one of the reasons why they attract people more than a written advertisement. By placing the hoardings and banners in strategic areas, you can target the audience for your healthcare service.
Pamphlet Advertising
Pamphlets are an effective and easy way of offline marketing for your healthcare services. Through pamphlets, you can provide plenty of information that will help patients understand a certain topic and also be aware of your healthcare brand.
Though gaining the trust of patients and impressing them enough to be their number one choice for medical care sounds difficult, through a well-strategized online marketing plan, you can do it with great ease. You can gain excellent patient reviews, be a top healthcare service and boost your sales through the above methods, although, you must ensure that you continuously monitor your results, and keep updating your strategy.
WGBL India Pvt. Ltd. is a leading digital marketing agency with immense experience in performing online and print media marketing for various healthcare services across the country. If you'd like to increase your visibility and boost your patient base, contact us today.