Best ways to promote Coaching Classes
We come across a number of coaching or tuition class advertisements every day. With SSC, HSSC, NEET, CAT, GATE, UPSC, and so on, the number of exams and entrance tests Indian students go through are endless. Owing to the severe competition amongst the population, coaching classes have become a daily routine of a student. This has given rise to thousands of coaching classes within the country. However, with this, getting students to enroll into your coaching classes has become all the more difficult. This is where a strong coaching class marketing strategy can help significantly.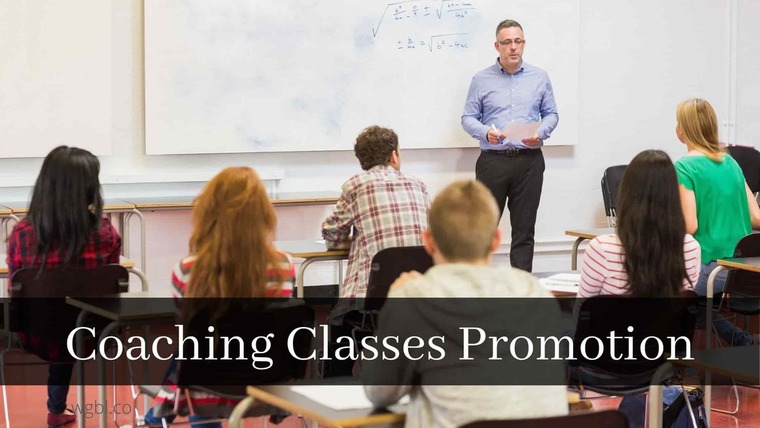 No matter how good your teaching faculty and coaching is, the world won't know it if you don't reach out to them. This is why you need to implement a few coaching centre marketing ideas to your institute to increase your visibility and enrollment rate.

In a nutshell, there are two ways of promoting Coaching Classes -
Digital Marketing
Traditional Marketing
Digital Marketing for Coaching Classes
It is the harsh reality of today's world that a vast majority of our population's daily lives revolve around the internet. Almost every student or their parents preparing to attend these school or entrance examinations have access to the internet and perhaps even smartphones. What you can do is to use this to your advantage in your coaching institute marketing.

Digital marketing for coaching centre focuses on developing and implementing online strategies that revolve around your institute's website, thereby increasing the amount of traffic your site receives. This, in turn, will help in getting you more enquiries, and eventually in high enrolment rates. And as mentioned earlier, the fact that people have easy access to the internet allows this to be the most effective mode of marketing.
SEO Strategy

Over 90 per cent of the internet users use the search engine known as Google to search for anything and almost everything. Even if people do know the exact website address, they still prefer to use search engines such as Google, Bing, etc to visit them. This importance to search engines can be used to get more traffic to your coaching class's websites through SEO.

With SEO (Search Engine Optimization) strategies such as on-page optimization, off-page optimization, and local optimization, you can make sure your institute website and pages rank highly in these search engines. This helps in the page gaining an immense amount of quality traffic. The SEO strategies help gain traffic for both short term as well as long term effects depending on the techniques used. Now, when it comes to on-page optimization for your coaching class, the digital marketing agencies work on developing and optimizing the content that is on your website. However, for the off-page activities, they focus on performing activities on other external websites through various techniques.
"Content is the atomic particle of all Digital Marketing" - Rebecca Lieb
Content Generation

Content, be it textual, images or even videos are the most important aspect in digital marketing. You simply have a better chance of impressing students and parents if you develop engaging content. On top of this, performing content optimization will also allow your website and its individual pages to rank higher up in the SERPs (Search Engine Results Page).
Your content will play a major role in making students want to join your coaching class instead of your competitors. For this, you can develop various types of informative content such as tutorials, eLearning content, FAQs, articles on various subjects, etc. These will ensure that your visitors stay intrigued and interact with your content and they would want to further enquire about your coaching class.

Something you must pay more attention to is that while creating any kind of content, you will have to make sure they are mobile-friendly as well. Almost every single candidate applying for these school exams and entrance tests will have access to smartphones. Therefore, they would certainly prefer to search for coaching classes on their phones as it is more convenient. This gives you the opportunity to let your content be consumed on the mobiles as well, thereby gaining more traffic. You will also have to ensure that your website is mobile optimized as well, as people look for a smooth experience while surfing.
Online Advertising

As with every other form of business, advertising is a simple yet effective way of marketing. However, when it comes to digital marketing, advertising is done online. You can perform your coaching institute advertising
through various campaigns available online. A good digital marketing company will set up advertisements for you using PPC (Pay Per Click), social media advertising, and much more. Your ads will be placed across search engines, social media platforms, as well as other websites. This will help you target a wide range of audience. Oh, and the best part about these PPCs is that you only pay for it if a visitor clicks on your ad.

Facebook and Instagram Advertising

Being the two largest social media platforms, Facebook and Instagram (owned by Facebook) are arguably the best platforms for your online advertising. You can even place an ad on either one of these and connect to the other thanks to their ownership. Since most of the students use social media extensively, this will let you reach them directly.

Google Adwords

Google Adwords or Google Ads are a great way of online advertising that can provide results in a short amount of time. These ads are linked to certain keywords that can be related to your coaching classes. And when a user searches for the specific keyword, your ad will be placed among the top of the Google search results. For example, if you buy the ad for a keyword 'best UPSC coaching in Pune', every time someone searches for the exact term, your ad will be displayed to them.

YouTube Ads

If you think ads with text and images can show results, what do you think videos can do? With YouTube ads, you can promote your coaching centre through YouTube. Once a user plays a video relevant to your topic, your advertisement will play before the video even starts. The fact that YouTube is the world's largest streaming service is more advantageous as you will be able to reach out to a massive online audience.

"A good advertisement is one which sells the product without drawing attention to itself." – David Ogilvy
Use of Social Media

In a world where even global leaders are using Instagram, Twitter, Facebook, and other social media, social media optimization for coaching classes is a valuable technique. Social media for coaching institutes is crucial as a large number of the students and aspirants use on or the other social media platforms. Social media optimization includes placing paid ads, creating your social media accounts, as well as posting informative and engaging content on a regular basis. A major advantage of social media is that you can post all kinds of content (text, image, audio, video) on it, and it's free!
Implement Email Campaigning

Email marketing has been around for quite a long time, and will, in fact, continue to do so. Email campaigns for coaching centres have the power to convert prospective students into enrollments. Almost all of the smartphone users end up checking their emails at one point or the other. This makes it easier for you to reach out to them. What's better is that they are significantly cheaper than other forms of digital marketing. You can also choose your emailing list from various sources. The fact that people who receive the emails are actually people who have signed up for promotional emails further filters your target audience.
Use of Video Marketing

As our lives have become busier, people often have neither the time nor the patience to read bundles of text. Instead, videos are being consumed more and more every day. By making use of this, you can start video marketing for coaching classes. You can start off by creating several engaging, informative, and short videos of tutorials, eLearning videos, student testimonials, or anything else. You can also make use of YouTube ads and other ads on video hosting platforms to gain traffic.
"The aim of marketing is to know and understand the customer so well the product or service fits him and sells itself." - Peter Drucker
Traditional Marketing for Coaching Classes
Something that has been effective for decades is the traditional marketing techniques. As a result, you can perform coaching classes offline marketing to increase the number of admissions to your coaching centre. Though these have its limitations in the digital era, as the saying goes, old is still gold.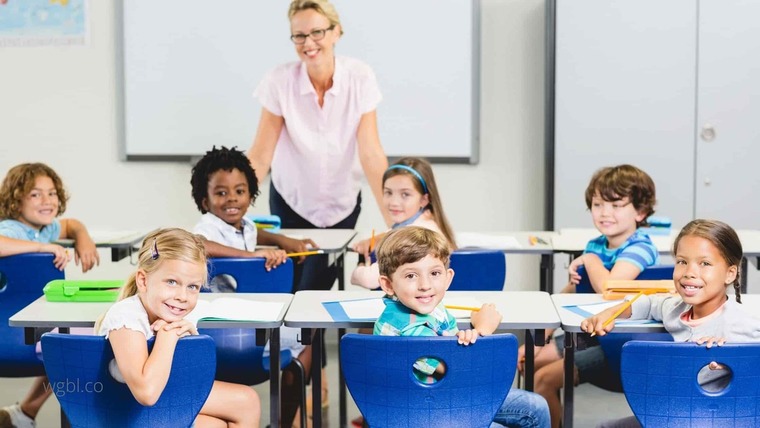 Newspaper Marketing and Advertising
Newspapers, be it in the paper form or online, has been the routine for people for years. This makes it one of the easiest and fastest ways to reach out to people. You can place ads on different sections of a newspaper. However, ensure that they are unique, catchy, and would make the reader want to contact you for more information.
Pamphlet Advertisement

A more informative way of traditional advertising is to use print media such as pamphlets, books, etc. You can publish pamphlets containing information about your coaching centre, the courses offered, percentile scores of previous students, and so on.
Local TV & Radio Advertising

If you're looking to target an audience in a specific area or locality, the best way to do this is through advertising on local TV and Radio stations. With the added benefit that these advertisements include audio or visual elements, they help establish your coaching centre's brand name and identity which helps in attracting students.
"Marketing is really just about sharing your passion." –Michael Hyatt
Hoardings & Banners
By using more images and fewer texts, hoardings, billboards, and banners are the simplest yet one of the most effective traditional marketing techniques. No matter how advanced technology gets, basic human nature makes these media easy to catch the attention of people. You can place them in strategic areas where there are a number of students or people likely to apply for these exams, such as railway stations, metros, shopping centres, etc.

Arranging Seminars
Seminars are a great way of a more personal and informative method of marketing. You can host workshops, seminars, counselling sessions, Q&A sessions, etc for potential students and/or their parents. As an added advantage, you can further up your marketing by handing over your pamphlets, or other merchandise such as pens, booklets, etc containing your coaching centre's brand and name.
Arranging Demo Classes
Arranging demo classes is an excellent way to reach out to your potential students as well as a way to showcase your coaching technique and abilities. With these, you have a great opportunity to impress the students and/or parents directly.

The rising number of coaching centres in our country has made it difficult to stand out and attract students to your very own classes. However, you can ease up this and increase your enrollment rate through various marketing techniques as mentioned above. Though both traditional and digital marketing has its own benefits and downfalls, digital marketing is a much more cost-effective method. In fact, it also saves a large amount of time and takes minimal effort on your part.