Should I Do Marketing For My Business During The Corona Outbreak?
Following the WHO announcing COVID-19 a.k.a the Coronavirus as a global pandemic, the whole world has gone into a frenzy. With economies crashing to the ground and businesses incurring heavy losses, these recent times definitely haven't been kind to anyone. In fact, you are probably reading this stuck in your homes thinking about giving up or at least pausing the marketing of your business. Well, that is exactly the opposite of what you should be doing right now.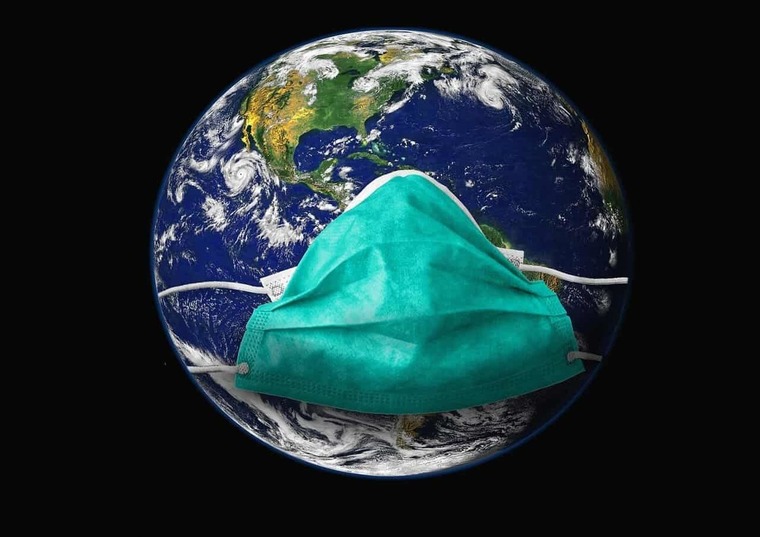 Is it a Panic Situation for Businesses?

Let's face it, the current economy is in shatters. With almost all sectors suffering, it is quite easy to lose hope. But, there's a silver lining. If history has taught us anything, it's that bad times don't last. If the market has gone down, it certainly has to come up soon. Granted, most businesses are shut down with only essentials and medical products sold on the market. But, it is not time to panic. As the old saying goes, "when life gives you lemons, make a lemonade".

With lockdowns being imposed across a number of cities and even nations, people are at home scrolling social media and the internet on their devices. What better time to reach millions of people all at once? That's right! The easiest and in fact, the best way to stabilize and grow your business in these times is to use this obstacle to your advantage. Take your business online and market your products or services through the gift that is the internet.


"Every problem is an opportunity in disguise." - John Adams
Is it worth to spend on marketing?

Well, unless you own a company producing hand sanitizers or face masks, it is definitely worth spending on marketing! Something we see these days is businesses shutting down or cutting their fund flow into marketing to reduce expenses. But is it really the right call? Definitely not according to statistics. Studies on business during the previous recession periods have shown us that companies that use progressive strategies have performed much better than the ones who go for cost-cutting or fund reallocation strategies.

There's a simple logic to why you should spend on marketing right now. As we all know, the amount of offline business and sales is significantly less, thereby selling your products or services online is undoubtedly the right way ahead. But of course, we're not the only ones who know this. A number of businesses are now starting to focus on taking their business online. And therefore, it is all the more important that you focus on your online marketing to stay ahead of your competitors.

Any penny you spend on marketing now is not for your immediate success, but for a grand success in the long run. Now, the proportion of funds and the costs required for this will depend on your marketing strategies as well as whether the business can function online or offline as well.



"Be greedy when other people are fearful" - Warren Buffet
Online Business:

Smart online businesses are the luckiest lemonade makers in the current situation. With the 'work from home' culture being implemented, a vast majority of the population is stuck indoors. This makes businesses that operate entirely online to reap the benefits of effective marketing strategies easily. However, there are numerous online businesses and you need to make sure that your strategies and approaches are better than the rest. The two best areas for online business in these times would be the paid advertisements and focusing on social media campaigns.
Offline Business:
If your business functions offline, well don't worry, there's still a big bright spot. The first thing you need to do is to set up your business website. Once this is done or if you already have a website, use this valuable time to start performing SEO for your websites to gain more traffic and increase visibility. Though it is not an immediate solution, good SEO strategies and services will ensure that you will be able to see results in the next 2-3 months. This will help you cover any losses incurred during this period, once the situation gets better.
Benefits of Implementing marketing strategies during this period
To help you understand it better, here are some of the most important benefits of implementing marketing strategies during this period -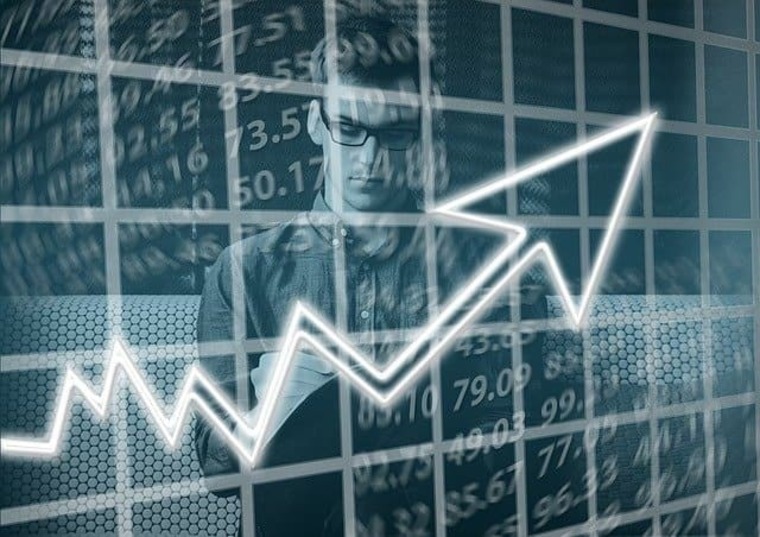 -Long term success of your business
We are going to beat the COVID-19 virus, and it is just a matter of time. So, when that time comes and the markets skyrocket, you want to be ready to reap the benefits. Implementing a solid marketing strategy during this outbreak period will serve as a springboard for your business in the long run. By the time the outbreak passes, your business would've reached out to your audience.

-To beat strong competition
Any move you do to market your business in this period, no matter the scale, will take you steps ahead of your competitors. Think of it as a 100m Olympic race. No matter how slow you are, you are going to win if your competitors are sleeping. So, this opportunity to market your business despite the hard times will allow you to beat even your strongest competitors.

-Build strong relations with the potential audience
As previously explained, since more people are on the internet these days, it is easy for you to reach out to them with the right strategy. This allows you to build strong relationships with your target audience. And bear in mind, these are the people who will turn into being your customers the minute you are able to provide your services or sell your products.

-Huge opportunities online
There is no need to convince you about the endless business opportunities you can avail online. This is all the more true in our current outbreak situation. Having the right marketing techniques can help you make use of these opportunities and take your business to the next level.

-Know your clients interest in detail
Using time as your best friend, you can use marketing strategies to learn about your customer base. You can research and develop an excellent understanding of what your clients' requirements are, what motivates them to buy your product or avail of your service, and so on. This will allow you to come up with better strategies for your business which can produce surprising results.
"Marketing's job is never done. It's about perpetual motion. We must continue to innovate every day." — Beth Comstock
Best Marketing Strategies For Your Business During Corona Outbreak



If you have made the right call to implement or in fact alter your marketing strategies to make the best out of the situation, here are a few tips that will help you get results -


Increase Online Presence through Search Engine Optimization
Use SEO techniques to increase your online presence. Let your business be known to the world and let them be able to reach you easily. Though this wouldn't show you immediate results, it will provide you with excellent results in the long run.


Connect with the audience through Social Media Platforms
Anyone with accessibility to the internet today is hooked onto social media. Use this to your advantage and market your business through social media platforms such as Facebook, Instagram, LinkedIn, etc. You can connect with your target audience and increase your reach.
Paid Advertising on Google & Social Media
Being in a full panic mode, a number of businesses have dropped or limited their marketing campaigns. This has led to the costs of paid ads to drop significantly. You can use this to boost your business by focusing on paid advertising on Google and different social media platforms.
Attractive & Updated Website to convince your customers online
With ample time in your pocket, update your website using professional web development services to make it more attractive and user friendly. This will help impress your audience and prove to them the quality of your business.


Local SEO for small, micro & medium-sized businesses
If you are a small, micro or medium-sized business, try targeting your local audience more through local SEO. You can achieve results through this easily as a number of people search for services 'near them' while sitting at home.


Release podcasts regarding your business for your targeted audience
Thanks to being bored in their homes, people are always keen to find new ways to beat it. Use this tool and release podcasts regarding your business. This will allow your audience to be able to listen to various interesting topics related to your business while marketing it at the same time.


Organize Webinar for your customers -
A simple yet effective tactic is to organize webinars and Q & A sessions for your customers. There are numerous questions the public would have related to the topic of your business. You can use this opportunity to enlighten them while it also plays as a marketing tool.


Create simple recorded videos for customers
Much similar to podcasts, simple and short videos can keep them interested in your content and in turn, your business. These may be informative videos regarding various topics related to your business.

Regardless of whether it is the COVID-19 outbreak or not, email marketing has been and still is a proven strategy. You can use emails to promote the different services or products you provide. Providing a call to action through them will ensure that you get the necessary response you need.
How does this situation impact small & medium businesses?
On the outside, the outbreak looks disastrous for small and medium businesses. But if you take a closer look, you will see that there wouldn't be a better opportunity for small and medium businesses to gain an advantage over their competitors including the large businesses. In a time when even the big companies are silent, a strong marketing campaign for your small or medium business can create ripples.
You can use various marketing strategies to reach out to your audience much more easily during this time. By using even small and simple techniques, you can gain a serious advantage over your competitors. As the cherry on top, this will even cost you less than what it would have cost during the normal days.
Conclusion

Our world has seen quite a lot of disasters and in the end, humanity always thrives. The same can be said about COVID-19 and the resulting economic downfall. This is merely a temporary situation, and this too shall pass. All you need to do about your business is to make the best out of this situation. With some hope and a little help from us at WGBL, you can ensure that your business will be ready to roar when the cages open. Our marketing strategies will allow you to stay a step above the rest. In the meanwhile, stay at home, don't panic, and thank the doctors, nurses, farmers and the other superheroes trying to get us through this disaster.