Best ways to Promote Fashion Industry
Due to the intense competition in the fashion industry today, fashion industry promotion has become an inevitable part of the business. Digital marketing for the fashion industry not only increase sales and brand awareness but also leads to a connection between the brand and the customers and increases engagement. Fashion industry marketing strategy can be broadly divided into online marketing and offline marketing. We will now see various digital marketing strategies used in the fashion industry.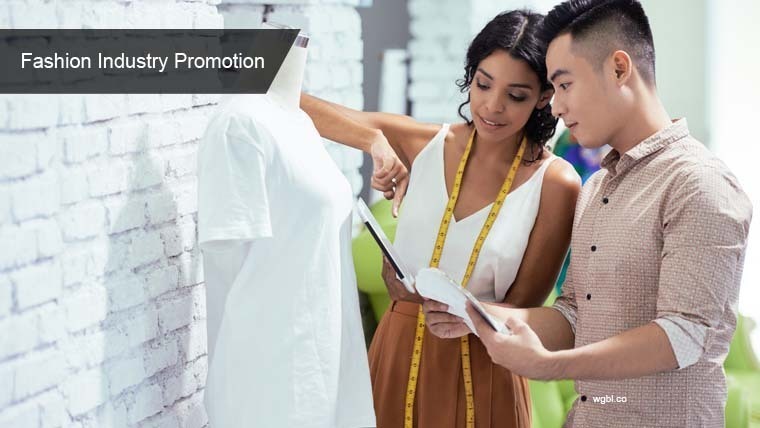 How Digital Marketing Benefits to Fashion Industry?
Digital marketing for fashion industry is very important nowadays. Having an online presence is as important as having a great store at a prime location. Digital marketing benefits for fashion industry include increased awareness of the brand, increased engagement with customers, increased sales, widespread reach so on, and so forth.
Digital Marketing Strategies for Fashion Industry
Fashion industry marketing is necessary to get more customers and ultimately increase your sales. There is no particular strategy for marketing in the fashion industry. There are many strategies that should be used in proportion to get the best results for fashion industry advertising. Here are some of the main marketing strategies for the fashion industry:
Built a Website
A good website is essential for promoting the fashion industry. The look and the feel of your website should match your brand ideologies. Your website basically is your brand's virtual storefront. The website has to be updated regularly. It should also be tested from time to time. It should look beautiful and creative at all times and should also be easy to navigate. Investing resources in building a good website is therefore essential to a brand.
Prepare SEO Strategy
Preparing an efficient fashion industry SEO strategy is key to promoting your brand. If your website is perfectly optimized, you will see your sales growing consistently. SEO strategy for the fashion industry may include researching keywords for the industry with the latest trends in mind, well-optimized images, a good blog, tracking the user activity through web analytics and such other tools.
Optimize Social Media
Social media is very important especially for the fashion industry. Be it Instagram, Facebook, Snapchat or any other social media, your brand should have a strong presence on social media. Pictures of the latest fashion trends in the market, new products, offers and so on can be posted on social media for fashion industry. Social media increases your visibility and brand awareness. Customer engagement is also boosted because of optimized social media.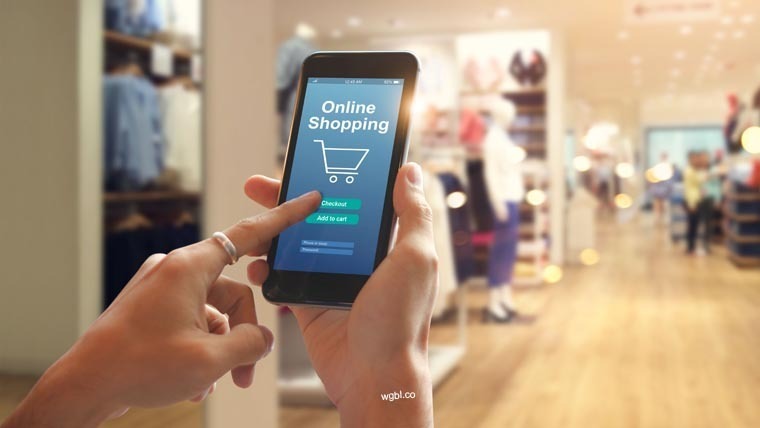 Have Mobile Presence
The number of people using smartphones and making purchases using the phones has been increasing rapidly over the years. Therefore, having a mobile presence is important for the fashion industry. Shopping on mobile apps is very convenient for customers. You can have in-app messaging or notifications on mobile apps too. Images and descriptions of products may also be shared with other people to make the shopping experience worthwhile.
Use Email Marketing
Email marketing for fashion industry is also an effective marketing strategy. You can collect relevant information about your subscribers through email marketing and analyze their behaviour, expectations, and preferences about the brand. Email marketing is also a good opportunity to create a community of brand ambassadors. Engaging with your customers and asking them to share photos and opinions about products is a great way to increase engagement.
Optimize your Content
Having good quality content on your website, email, apps, and social media is also essential. Your content should be SEO optimized and should add value to the customers' understanding. Blogs are also a good way to put free and quality content on your website and attract potential customers. Content marketing for fashion industry is therefore very important and must be done well.
Use Paid Advertising
Paid Advertising or pay-per-click advertising is also a great marketing strategy for the fashion industry. Paid social advertising can be used to advertise your brand on social media platforms like Facebook and Instagram. Paid search and paid social advertising together can be a very efficient way to maximize your return on investment, reach new customers, and diversify your business.
Have Unique Identity
Your brand should have a unique identity and the identity of the brand should be uniform throughout all the platforms. For example, if your brand has a specific motto, then it should be portrayed in a similar way at your store, on your social media and on your website. Your brand should have a unique identity and uniformity in that identity on various platforms.
Creating various styles and delivering the best quality products and services to the customer should be the focus of every fashion brand. But besides this, marketing and promotion of the brand through online and offline modes is essential. If your brand has to face the cut-throat competition in the fashion industry, an efficient digital marketing strategy should be developed and implemented.
WGBL India Pvt Ltd is a leading digital marketing agency with extensive experience in various domains. They have performed online and offline marketing for various fashion industry brands. They make sure that within some period of time, your website, social media, and such other resources are optimized and used effectively. If you wish to increase your visibility and boost your customer reach, contact WGBL today!